Plumbing
Pipes and fittings for water transportation systems.
Hydrosystems sells a wide range of specific products for sewage and drinking water transportation systems, with all technical certificates for Romania, which can be successfully used in construction, water supply networks and in household drinking water systems.

Offered products are marked with Hydrosystems quality, through already consecrated brands as Hydro-S or Jason, products that offer a guarantee of quality and safety in use, provided by carried out tests by specialized laboratories, and confirmed by certificates and technical approvals.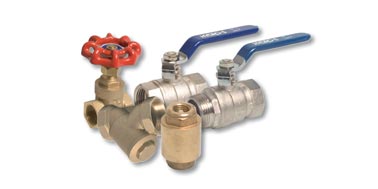 Our offer contains:
HDPE pipes for water supply;
PP compression fittings, in two versions PN16 and PN10;
PP connecting clamps;
Galvanized and black fittings from cast iron;
Brass fittings for water supply;
Brass ball valves and armatures;
Fixing accessories.
    Contact us for the best offer!